Established in 2016, Black G Sdn Bhd started with the initial effort of commercially producing and selling black ginger – based products on a small scale. As interest and demand increased, it was clear to diversification of our product were necessary and strategic collaborations were needed to develop the base ingredient. This lead partnership with MARDI (Malaysian Agricultural Research and Development Institute) which played an integral part towards achieving these.
The collaboration ensured that all Black G products were free from artificial and prohibited substances, resulting in our Halal certification. Black G products are highly recognised in the industry and have obtained numerous awards, proving the efficacy of the quality of our products.
Our products are formulated through extensive Research & Development processes by scientist and certified profesionals to ensure its safety from formulation to dosage stage.
We place strict quality on our ingredients and ensure they are sourced from reputable manufacturers and suppliers who comply to local and international standards.
Our products are manufactured in Halal and GMP – standard facilities to ensure safety and quality.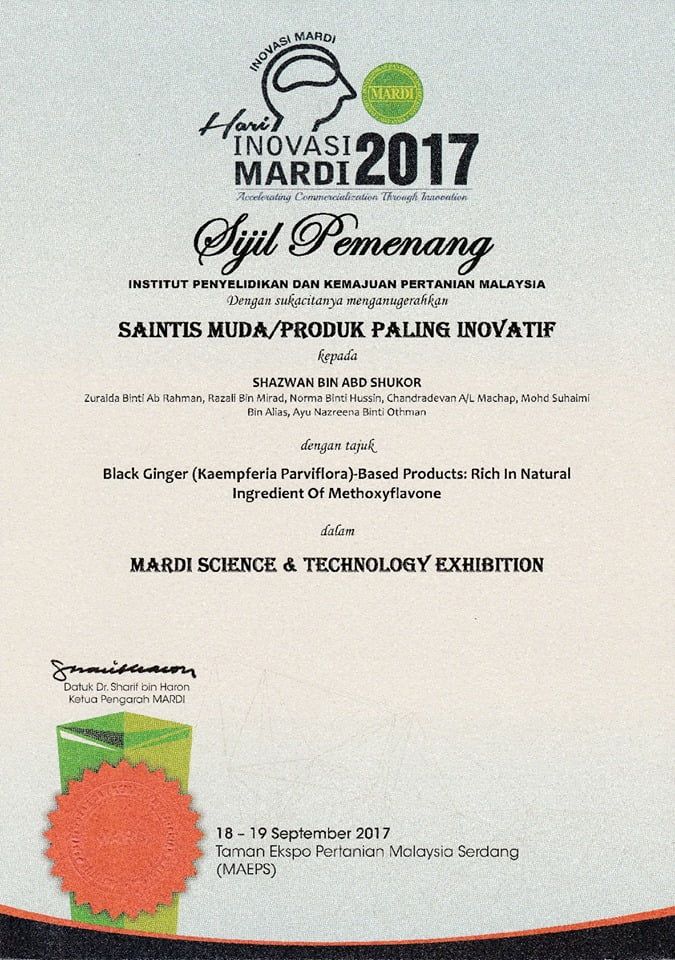 YOUNG SCIENTIST / MOST INNOVATIVE PRODUCT AWARD
Malaysian Agricultural Research and Development Institute (MARDI) Day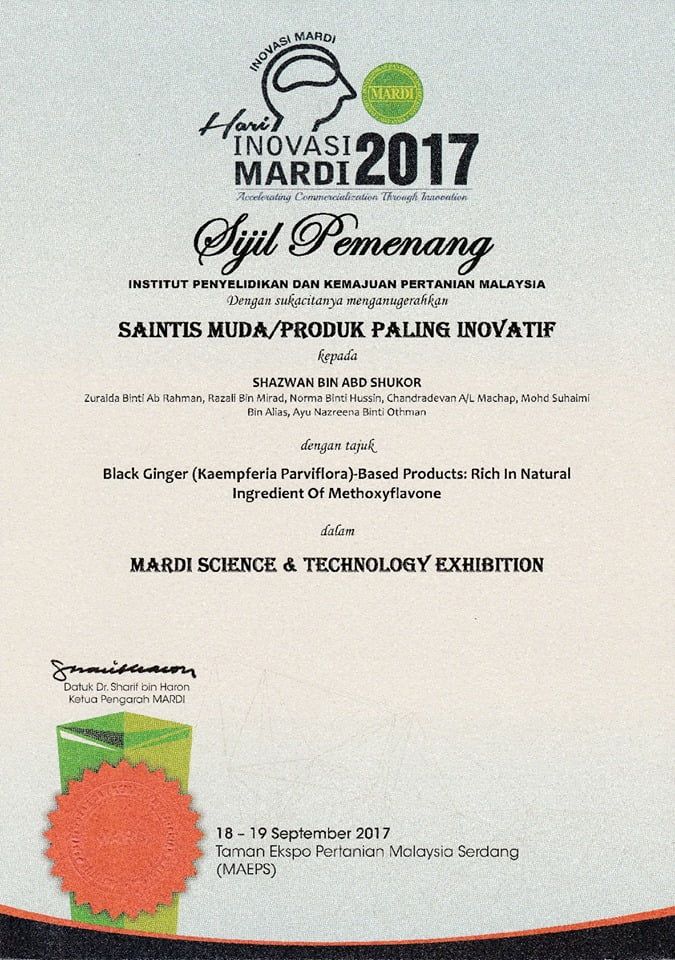 YOUNG SCIENTIST / MOST INNOVATIVE PRODUCT AWARD
Malaysian Agricultural Research and Development Institute (MARDI) Day
YOUNG SCIENTIST: INNOVATION CATEGORY AWARD
Malaysian Agricultural Research and Development Institute (MARDI) Day
ITEX 2018 SILVER MEDAL AWARD
International Invention, Innovation & Technology Exhibition, Malaysia 2018 (ITEX 2018) / Malaysia Technology Expo 2018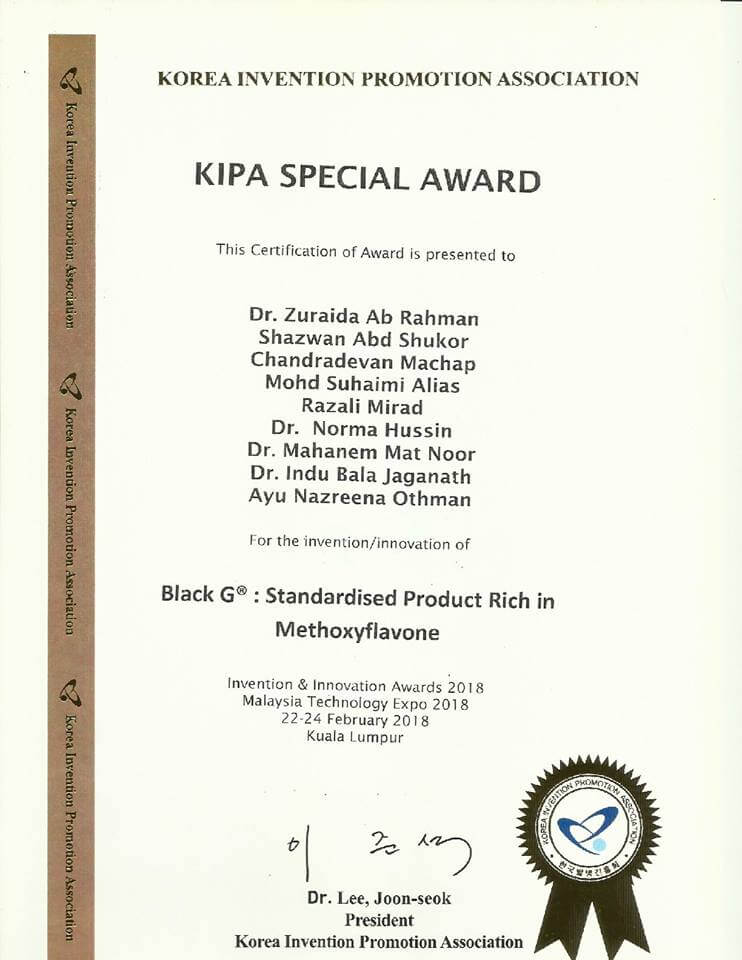 KOREAN INVENTION PROMOTION (KIPA) SPECIAL AWARD
International Invention, Innovation & Technology Exhibition, Malaysia 2018 (ITEX 2018) / Malaysia Technology Expo 2018
MARS GOLD MEDAL AWARD
Malaysian Association of Research Scientists